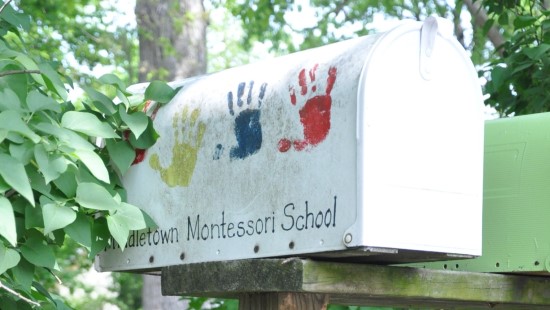 Preschool and kindergarten serving Delaware and Chester counties
News
Open Enrollment for 2020-21 school year has started!
Programs Available
Full day and ½ days, 3 or 5 days/wk., Toddler thru Kindergarten, Aftercare also available
School Hours
M-F 9am-3pm, Aftercare 8am and until 5pm
Enrollment Timeline
Open enrollment starts January. Mid-year enrollment considered
Why MMS
Our curriculum and classroom is carefully prepared to create an environment which fosters a love of learning by stimulating the natural curiosity of the child.
Our Philosophy
MMS strives to nurture and foster all areas of development in the child. Our goal is to help each child learn life skills, become independent, promote order and concentration and develop a love of learning!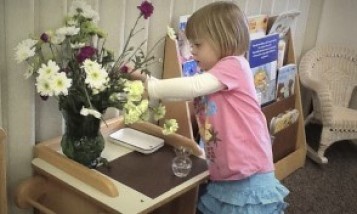 My children have blossomed like flowers under your care and guidance. You have not only kept them safe and secure, you have nurtured them with planting the seeds of the love of learning and exploring. You have made all of us feel like family.  Words cannot express my gratitude. With each of my children you have gone way beyond the call of duty. You each hold a place in our hearts that no one else can fill.
You have assembled an impressive group of teachers and staff at MMS who are caring, kind and skilled. Consistently, day in and day out we have been greeted with smiles, kind words and meaningful feedback. As parents we take great comfort in sending our children to MMS. We take comfort in knowing you have prepared our son for the first grade and for his life ahead.
Bill and I feel so fortunate that we found MMS and have become so much a part of the school. You have played such an important role in not only our son's lives, but also my own. I can't express how much all of you mean to me. Your school made my move here so easy. I have come to learn the different roles each of you play in making MMS such a wonderful place. I couldn't ask for a better place for my children to have spent the last 4 years.
Since 2008, we have been watching our children thrive, grow and learn under your guidance and with the help of your patience and love. We credit you for a lot of what has made them the smart, inquisitive and respectful children that they are today. Thank you for everything that you have done for us – we truly could not imagine entrusting our children in their most formative years to a better group of women.
Middletown Montessori School originated in 1990 with three dedicated teachers who strongly believe in the philosophy emphasized by Dr. Maria Montessori.
Middletown Montessori School